See for yourself
here
.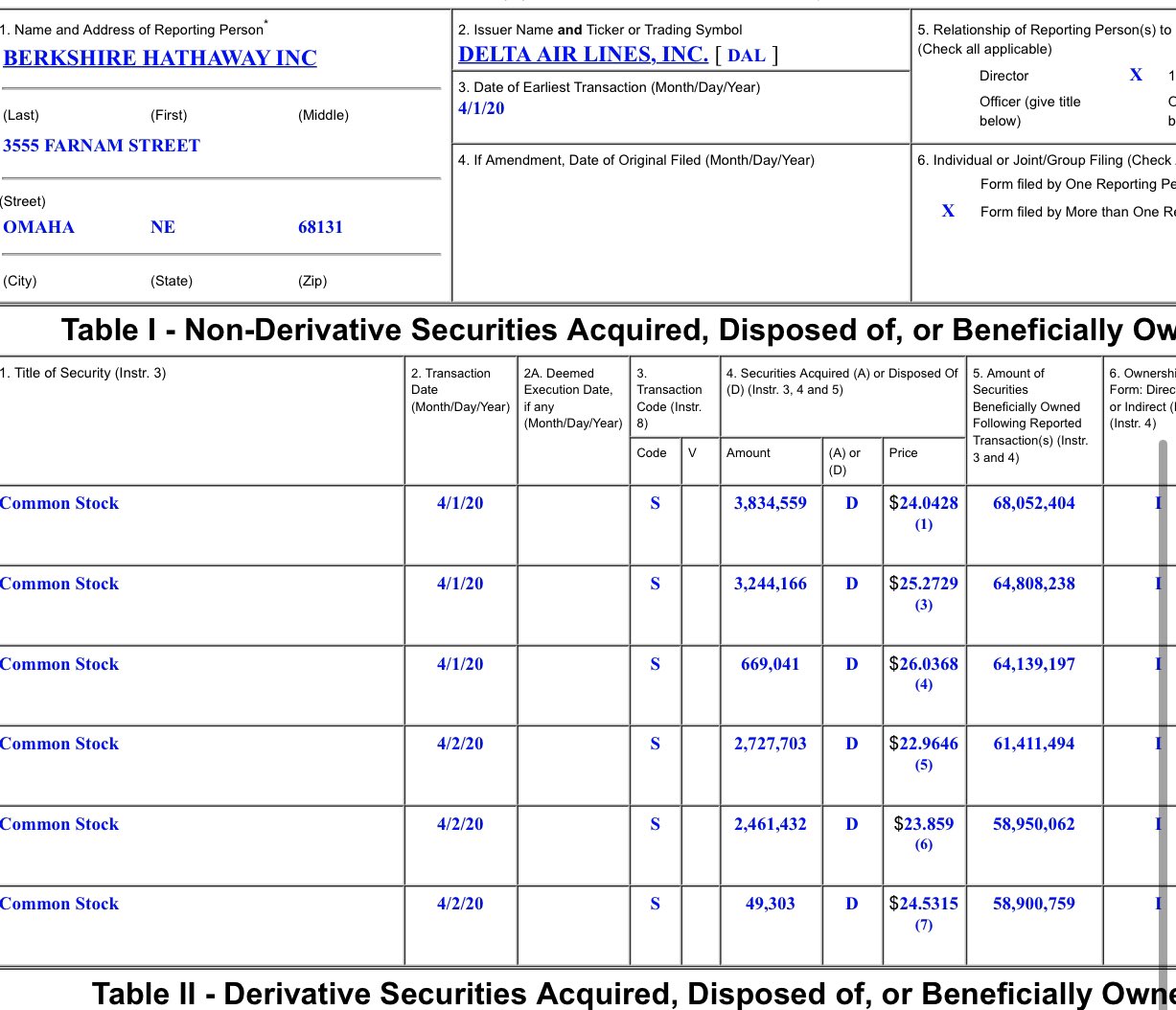 Which is hilarious, because on
7 March
I was saying "If you're a Buffet boi, you're probably piling into SIA right now. That was a Saturday and Friday closing price was $7.96.
Comment from Rafalution on 8 March was, "This bear market is just beginning. If you tink SIA is cheap, you've seen nothing yet."
And oh boy was he right.
SIA is back near.... 2 decade lows? If I recall, the last time SIA was trading at this price, it was 1991 or 1992, haha!
But yes, buy airlines cos cheap cheap means good right?
Meh.
In my opinion, if you are investing on the thesis that this Covid thing will blow over in a few months and everything will go back to normal, I think you would be wrong.
The pandora's box has been finally opened.
Why rent grade A commercial office space from Commerial REITs when 80% of them can WFH?
There are maybe 50 more examples I can pull out of my ass, but I think you get the drift.
Personally, I look at the SGX stocks and I just feel sick. Almost everything is trash. Perhaps like one of the few things that isn't is Vicom, and it's like a pseudo-monopoly. There is almost nothing listed in Singapore that I feel optimistic about long term.
Don't even need to ask me about the 3 local banks. I'm a crypto person, you think I give a shit about banks? I got more wealth in my public doxxed Ethereum address than my local bank account balances combined, haha.
The 2 telcos? Both have been trending DOWNWARDS since as far back as my 5 year charts can go.
SPH? Dead business model.
With Oil at $30, do I even need to talk about Keppel or Sembcorp?
Don't even get me started on private property, which is absolutely ridiculously overvalued as f***. RIP to a few friends I know that bought private property last year. I hope that you not only have the cashflow, but also the holding power to eventually make that a winning investment. If you had asked me my opinion about it, I would've told you straight out flat that I think it is a shitty investment. But oh well, what's done is done. Property investors all over the world getting hit from being overleveraged and all the rental repayment issues. You think the trend of globally re-locating is going to kick back off now that everyone is doing WFH and realizing it is decent enough? I hope you guys can find nice ang moh tenants to rent to in 2021 and beyond.
Anyway, don't be too surprised. I've always been bearish, haven't I? I think you can go look back at all my posts over the years, I'm quite the pessimist.
Anyway, good luck out there tradfi guys.
For me, I am still hustling in crypto. Crypto "Black Thursday" was a fun event for me, when the market dropped 50% and I was getting paid to liquidate people. Sure, my portfolio took a hit, but I also buffered that drop by earning 5 figs from all the liquidations.
I think my portfolio has passed it's local low and I am honestly looking forward to a lot of developments for the projects that I am deeply invested in. I am very very optimistic for the rest of 2020 and particularly 2021.
And to all those wondering, yes, I still am a crypto millionaire.
And no, I will not buy your shitty SGX-listed stocks. Kek.