My new credit card (okay technically I just applied for it, so I don't have it yet):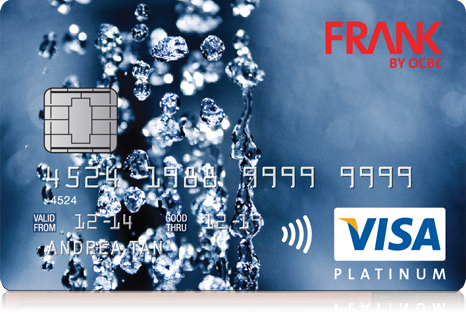 Obviously my name isn't Andrea Tan, but you can believe so if you wish.
The reasons for me getting this card is simple:
NETS FlashPay ATU
6% rebates from online purchases
Visa PayWave option
0.5% rebate from everything else
Pretty card design
2 year fee waiver
So there you go, that was how I decided on which card to get.
I never need to worry about topping up my EZ-Link ever again, which means I can also free up 1 card slot in my wallet. I can use NETS FlashPay to purchase nonsense items like McD's without worrying about not having enough to travel.
I also realized that most of my expenditure are either for dining or for online purchases, and 6% rebates is a pretty nice and big rebate back. If $500 is purely spent on online purchases, it is as good as $1000 with 3% rebate, which even SCB only gives 1% rebate. Of course, this is assuming that you spend on online purchases, which I actually prefer to do. Another perk is that the rebates are calculated and given monthly, with a cap of $60, meaning a $1000 online purchase would fill that up quite well, so definitely flights and hotels should be use this card up to $1000.

The Visa PayWave option doesn't pack a punch, but it's a good feature to have I suppose.

The 0.5% rebate is tiny perk to have I suppose. It doesn't count for much, but it is better to get something back than nothing at all, right?
Lastly, the 2 most frivolous things are that I got to pick out a pretty card design, and the card will have annual fees waived for 2 years, so I don't need to bother about that for a while.

Gotta say on hindsight, the 6% online rebate might workout better for me than the SCB Manhattan rebate, since their hurdle is just so high and I really don't spend that much money on a regular monthly basis!