I had applied for Google Adsense almost immediately after I had just started blogging, but I was a bit naive and gungho to think that Adsense would need a 24 year old guy from Singapore talking about finance, which is probably one of the world's most uninteresting topics. I was rejected.
After blogging for about 10 months, I decided to try again, and I applied to join Google Adsense. I was finally reviewed and accepted into their programme on 28th May 2014.
Today is the 27th May 2015, so it's been about a year of blogging with Adsense! I'd thought I'd just share with anyone who is interested about how much money I've made in the past year with Adsense.
Well,
$202.76
isn't too bad, right? That works out to be about $16 a month!
Or you can think of it differently as an "asset" producing "cashflows". If you discount the cashflows to infinity at say, perhaps 4%, the "value" of my blog is about $5,000! Howsabout that? I have managed to create an "asset" that is worth about $5,000!
Of course, it is not a perpetually income producing asset by itself. Quite a bit of effort is spent "maintaining" this asset, so to speak. I spend many a few hours each week researching and writing and proof reading my posts before I post them up online. It's not easy to find inspiration and topics to talk about all the time, and I really don't want to post purely for the sake of it. Many of my articles never even get published, because I don't think they are good enough (My test is if I think my future self will find the post of any value on hindsight). Sometimes when I have sparks of inspirations, I can write for hours, especially on related topics, then I can queue them up to be posted at a later date, so I don't explode all of you with too much information. In all honestly, I think you really do need to have passion to want to write about personal finance on a regular basis.
Anyhow, it is pretty awesome to have that amount of money to just fall from the sky into my lap, especially since I treat this as a hobby and I am doing what I really enjoy, which is ranting and giving my honest, sometimes vulgar, opinions on (mostly) personal finance issues. It's odd isn't it, that one of my interests is personal finance? Maybe if I had been born sexier and chio-er like
Andrea Chong
, I would totally spice up the personal finance scene. Since everyone is recently so concerned about
improving financial literacy
, maybe the government can invite her to do a photoshoot dressed as a chiobu auditor looking through financial statements!
Guys, if that doesn't raise awareness, trust me, nothing will.
"I'm smiling, but stop talking about me GMGH! YOU'RE MAKING ME SHY!"
But alas, talking about personal finance isn't sexy at all. No one cares about us. We are at the bottom of the feeding chain, which is why
the smartlocal conveniently didn't even mention any of us
. *collective group hug* Boohoo, but I understand since talking about money is still taboo in our society and culture. I don't think it should be. Lifestyle bloggers and food bloggers can take up editorials and get paid a couple hundred to a few thousand for posting up an entry, sending out some tweets and uploading some photos. Can financial bloggers do that? Eh, not really. What are we going to do? Pose sexily beside an ATM machine? Haha!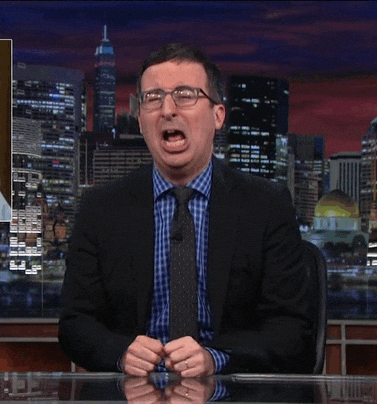 Basically, my point is that if you want to blog for money, I highly doubt that personal finance is going to be a good topic of choice for you to monetize your writings and make a living from. Can you make a living as a social media figure? Sure. Even locally, there are quite a few good examples! Just not about personal finance.
So anyway, ranting about the unequal treatment of personal finance bloggers aside,
what am I going to do with my Adsense earnings?
Well, last year I was wondering about
what social good have I done lately
, so I decided to
donate my Adsense earnings to charity
. This year, I think I will be doing the exact same thing. I am planning to accumulate all my earnings until 1st December 2015, withdraw the amount, match the contributions 1-for-1 with my own savings, then donate it through SG Gives and
get it matched by ComChest again
! That means whatever Adsense earnings I get for the year, 400% of that will be ending up in the hands of charity!
One of these days I hope to be able to write down and share my thoughts about why I give to charity and how that fits in line with my personal beliefs and thinking.
So, blogging for money? Probably not, I don't even make $1 for an hour of writing. Blogging about something that you like and getting some cookies along the way? Very possible, my friend!