Pffft, and you guys think that I'm the crazy one with conspiracy theories?
Property cooling measures being influenced by elections is just about
one of the stupidest theories that I've ever heard
, and yet every mother son donkey hamster cow chicken keeps repeating it.
Also along the same train of thought is that the "gahmen" will give out a lot of "freebies/goodies" when elections are coming to "keep everyone happy".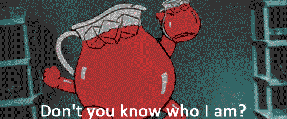 Apparently this is the type of government that everyone want, giving them kool-aid whenever they want or else they will throw a tantrum. Be a well-behaved sedated farm animal. Aww, good boy!
I refuse to believe that our government policies are based on "making the Yes-men happy" but are instead focused on "what is best for everyone in the long run". This article, along with other things I have seen coming from the government shows that their line of thinking is not so simple and self-serving.
If you think that the point of housing policy is to turn existing home owners / property speculators into multi-millionaires, oh boy, do I think that you are wrong.
I'm just speculating here (in thoughts, not in property, hur hur), but I think that the government's aim for their housing policy is to ensure that as many Singaporeans as possible are able to own a house without being over-leveraged.
Falling housing prices make it easier for more people get own property. Yes, no one likes a market price lower than their entry price, but what are they going to do about it? That's right, nothing. Rising housing prices does the opposite and makes houses more expensive for people to own, while enriching existing home owners and penalizing the lower income groups for not owning as much capital. Hmmm, if I was the government, what would I want?
If they have to kill the private market to get what they want, so be it. 85% of us live in public housing anyway. Why should the government ease cooling measures so that the top 15% of Singaporeans with private property can make more money?
Rennie Whang
makes the case that things are no longer frothy and are instead turning bad, especially since jobs are being lost in the real estate and construction industry. I don't think the government will shed a tear about real estate agents losing their jobs, sorry.
I'm with
UOB
that the housing issue will get worse before cooling measures are lifted.
Like the BNP article I talked about before
, they address and discuss the real "market factors" and don't talk about "elections".
As the MND Minister said before, they want a balance between "buyers and sellers"
. When the supply boat finally comes to shore as the months pass, people will realize the supply shock and prices will slump. Since the minister says "a collapse in the housing market benefits no one", that is when I think they will remove
some
of the cooling measures. I think some measures are here to stay for good. Contrary to what he said, a collapse would benefit young and single 1st time buyers like me who have been sidelined out of the market, either by price or by policy.
Bottom line: The housing market and property cooling measures have got nothing to do with elections.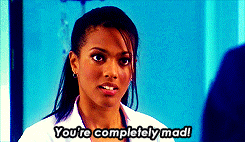 Although I believe that the government will remove cooling measures after a correction, a correction might happen before elections proving both our theories right.
I still believe that the government, as our chief social engineer,
is prepared to kill off multiple home owners / property investors
so that they can control housing and use it as a policy tool in the future. Hard to imagine? They would never do that? Well, what have they already done with transportation? Oh yeah, that's right....