I did mention in my
most current monthly update
that I am finally interested in the STI after it has made a leg lower.
The SPDR STI ETF (ES3) made a closing high of $3.54 on 16 April 2015. The schedule of my future purchases if this is a bear market will be as follows:
I have decided to have my allocation based on lots since it is easier to implement as my portfolio isn't large enough to round off effectively to the near $300.
After the 10% drawdown mark, every additional 5% drop will trigger a buy order. After the 1st signal, the next purchase will be 2 lots and increase by 2 lots every signal until it reaches 10 lots. At a 40% off it's peak, additional 4 lots will be purchased instead from 14 lots onwards. At the 60% mark, I will be buying a final purchase of 30 lots and would have exhausted all my current dry powder.
Basically this follows loosely on the principle of value averaging, which dictates that you should buy increasing more units the lower the price goes.
This is just a simple mechanical strategy that I will be employing. If the STI drops 60% (really though, what are the odds that it drops 60% from these rather fair valuations? no sarcasm here), this strategy would have me 95% invested based on my current portfolio of $28k.
Logically thinking about it, if the STI is 60% off its high, wouldn't I want to be almost 100% invested? I think that this is a good strategy to force me to not time the market and keep my cool and invest in a smart way that runs counter to basic human emotions.
I have made my 1st purchase based on the 10% trigger and I now have 1 lot of the STI ETF purchased at $3.14.
I am more excited and looking forward for a massive blood bath now. I'm all pumped up, LETZ DO DIZ SHIAT. WOOHOOO LET'S GOOOO!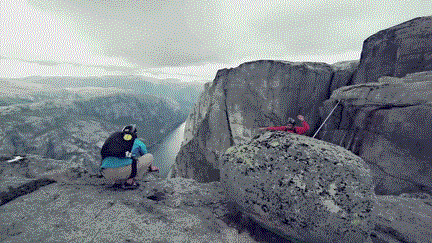 Please don't follow me if you don't know what the hell you're are doing. Actually, if you know what you're doing, you shouldn't have / wouldn't want to follow me anyway.
Off we go, down the rabbit hole.