Scg8866t blogged about the change in the Frank Card benefits
. I can't say that this caught me off-guard. In fact, I participated in a survey by OCBC asking participants what changes would they like to see in a "revised" Frank card and if they would accept certain changes. So, I knew that some changes were in the works.
The main highlights are:
- $400 offline spending to qualify for all the bonus rebates
- 0.3% rebate if $400 offline spending is not met (down from 0.5%)
- 3% online rebate (down from 6%)
- 3% NETS ATU rebate (down from 6%)
- addition of Cafes*, Cinemas**, Bars & Entertainment*** with 3% on weekdays and 5% on weekends
- $60 monthly rebate cap
The finer details of the T&Cs can be
found here
.
What are my thoughts about this?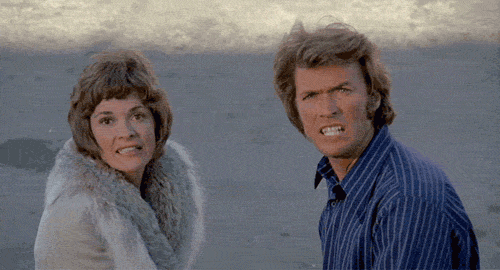 Don't think that "Cafes" mean hipster cafes that young kids go to for cafe-hopping.
In the T&Cs, Cafes are defined as one of 6 coffee franchises, namely Starbucks, Coffee Bean, TCC, Dimbulah Coffee (lol, who the hell is that?), Coffee Club and Costa Coffee.
Basically, for me, "cafes" cover places I almost never frequent. Except for the very rare Starbucks, I prefer drinking kopi or teh. So, it is a useless category for me. I'm very sure a lot of people are going to get tricked by misunderstanding what "Cafes" stand for.
Cinemas are clear cut, but with the advent of the internet, I've watched maybe.... 2 movies this year. Almost no impact to my life again.
"Bars & Entertainment" is a bit interesting though, since it includes drinking establishments, bars, taverns, nightclubs and anything under merchant code 5813. Now, I do spend money at drinking establishments, but 3-5% for the few times a month that I go out to such places? I think that's pretty shit, especially when
the ANZ Optimum card offers 5% at all times on a much broader category of "Dining and Leisure"
. I have a friend that uses it and he picks up the tab every single time. He told me that in the month of August he managed to get cashback of $300. ANZ has no rebate cap, while OCBC Frank does.
Everything else about the card has become shittier.
NETS ATU down to 3% from 6%.
Base rebate down to 0.3% from 0.5%.
The worst thing of all is now the mandatory $400 offline spending to qualify for any rebates. There have been months where I bomb my Frank card with a $1000 airfare charge and got happy that I maxed out the rebate. Now, I can't do that anymore. If I'm overseas on holiday, it's not that simple to rack up $400 of offline spending since I have less time that I even am around locally to spend money.
It is very timely that
I have recently done a review of my credit card spending and calculated my effective cashback
. It was 2.07%. With this new changes to the card, I expect my cashback to plummet like a rock to something just above 1%, which is pretty shit considering all the hoops that I have to jump through, so: Credit cards are so desperate for new sign-ups with some even throwing free credit at the faces of consumers.
(ANZ Optimum:
$100 sign up credit
, 5% rebate on 1 category, 1% rebate on all else, no rebate cap)
(SCB Singpost:
$50 sign up credit
, $600 min spending for 7% online rebate, $60 rebate cap)
(AMEX Cashback: 5% rebate for 1st 3 months, after that 1.5% rebate for everything)
(UOB One: 3.33% rebate for $500 per month spending, all catergories)
I am now going to undertake a review of my bank accounts and credit card spending now. Up until this point of time I have been comfortable with OCBC. However, circumstances have changed. As a sailor, I only can respond to the conditions. Of course, I can bitch all along the way while I do it.
I will be looking to see if it will better for me to switch cards from Frank to the
OCBC 365 card
, or whether it would be better to just entirely forgo the OCBC 360 Credit Card spending bonus of 0.5% and get a better, more flexible card. This could mean that I adopt the UOB One card and possibly their account as well, or I could just drop the account tie-ins and go for a good standalone card (such as ANZ).
Whatever the case is, I am no longer going to be using the Frank Card in a few months. Too complicated and pathetic benefits. Of course, many people are going to be fooled by these "awesome new changes", but that's their own problem. I deal with mine.
This isn't about loyalty or whatever, so no hard feelings. This is just math and good business.