When I first start blogging back in 2013, I actually had my name and some tidbits of information about me in several posts on this blog. Of course it didn't matter at all. I was practically the only person reading my own entries for months.
When I finally become more popular, I realized that perhaps I don't want the whole world to know who I am, so I went back in time to do my own version of 1984's negationism and removed (hopefully) all traces to real self. Perhaps the only vestige of my former self is that blogger lists my personal email address as a blog owner. Other than that, I think I have successfully created an entirely separate entity from myself.
Of course some of my close and trusted friends know who I am and occasionally read my blog, though none of them are regular readers. I actually ever saw a post of mine being shared by a friend on Facebook. He didn't know I was the author! I liked the article. Thumbs up for self-love!
Anyway, with my recent revelation of the
security flaws of Dropbox and moving to Sync instead
, I have accidentally opened up a can of worms. While I do like to believe that I practice basic internet safety and privacy when I am online,
I realized that there are actually a lot more things that I could be doing.
The guys from SMRT (Feedback) actually wrote
a beginner's guide about Online Anonymity
and it is actually very very very good.
What is even better is
their argument for online anonymity
. Other than obvious safety and security reasons to hide your identity online, there are other good reasons to be anonymous online. I think the best is of course being able to put out your thoughts and not have to deal with ad hominem attacks.
Being anonymous removes most of what ass-hat callers can use. They cannot dig out any juicy info from your Twitter or Facebook and use that against you. Which even if they did, wouldn't help their argument. One of the reasons why I have still allowed anonymous commenting even though it has at times gone a bit out of hand is that pretty much most of the comments that I receive on my blog are constructive and has value, rather than just plain verbal diarrhea.
Another reason is that I know that many people would not comment at all if there was no option to comment anonymously. In Singapore politics, we call that the "silent majority", haha. By allowing anonymous participation, I can interact with people from more diverse groups. People are also not afraid to chip in and tell me that I made a mistake here or there. I appreciate that. I will go and fix my post. You and me, we are both in the pursuit of good knowledge. This isn't a blog about how big my dick is and for me to wave it around. Do I look like I have an inferiority complex?
Of course I cannot also dismiss the flip side of being anonymous. I'm snarky, sarcastic and I swear a lot, I inset subtle dirty jokes here and there and I can pretty much act like an ass hat if I wanted to. This is quite accurate to who I am around those I am comfortable with, but it definitely isn't the shiny and politically correct corporate image that most of us like to project publicly. Do I purposely post some stuff to provoke people? Not usually as the main point of the post, but as a bonus point? Hell yeah! Then again, I really do actively try not to be such a dick all the time. Gotta ownself check ownself. WP say one.
Anyway, back to the part about being anonymous. I have plans to do a write-up in the future about basic and intermediate things that you need to do for safe internet usage (especially with regards to bank accounts, mobile banking, identity theft, etc).
However, if also possible, I'll like to expand more about simple ways to have a more private web experience. I am by no means very computer literate at all, so hopefully my knowledge and explanation would be useful to anyone who is curious to know more.
As per the article's recommendation, I have done the following:
1. Encrypt my DNS (very easy, takes 2 minutes)
2. Installed and tested Tunnelbear (FREE, simple and easy-to-use VPN with 500MB bandwidth a month)
3. Zhng-ed my Firefox with HTTPS Everywhere, Ghostery and Self-destructing cookies
4. Set up Startpage as my default search engine and encrypted Google search as my alternative
5. Registered an email with Tutanota (bloody high-security email)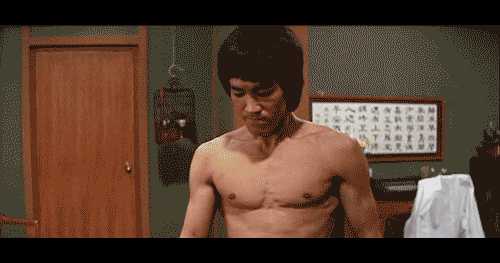 I skipped on the MAC address, I think Tor is an overkill in most situations, I don't need secure messaging (yet), I don't need a heavy duty file eraser because I have a desktop, not a laptop and I don't use a password manager because that is too inconvenient for me. I have a master "stupid" password which I use for all my useless registrations. However, my email itself that most accounts are registered to is protected with 2FA.
Basically, all these extra security steps that I've taken has almost no impact to my online experience. When I search, it does come out slightly slower. When I choose to establish a VPN connection, it does take a minute to firm up, but hey I can access a whole lot more content now (*wink wink*). My new email address is also crazily awesome, but my password isn't easy to remember because it's entirely gibberish. I use mnemonics to remember it though. I have it stashed it somewhere less secure, but even then to access it still requires 2 passwords, 2FA and a riddle to solve. In a different language. Now, do you really think that you're that paranoid anymore?
Honestly, the recent steps that I've taken doesn't feel like I have sacrificed much at all, but I can greatly see how my online web security and privacy and skyrocketed like crazy. Sure, it's all pretty basic stuff, but the point isn't to build an impenetrable fortress. The point is just to be leaps and bounds more secure than 90% of other internet users, thus making myself a relatively unattractive target. I don't need to run faster than the lion. I just need to run faster than you. Boom.
On my side, I will be working towards creating a complete start-to-end guide to basic tech security. I will also be trying to snag a cheap Tunnelbear annual plan this Black Friday or Cyber Monday. I have a lot of things that I want to write about these days, but I don't really have the time or focus to do so. Hopefully I do get around to doing these things.
In the meantime, I really do strongly encourage you to read more and try to improve your own personal online safety, be it your ibanking login details or even something as simple as making sure that you only leak out personal information to places that you want to.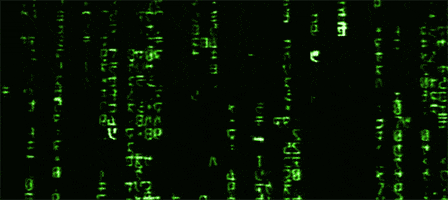 We live in a world where everything is driven by technology. If anybody in your family can guess a permutation of your email password and get it 60% correct, it's not "cute" that you're so predictable. You most definitely need a better password. Go face the wall and sit your ass down for 15 minutes and don't get up til you come with a good password. You lose your email account, you lose your entire online identity, where every single "Forgot Password" reset emails get sent to. Within hours, a focused hacker can lock you out of your own life. I heard stolen identities like that go for a couple thousand dollars. Prevention is much better than cure, trust me.