This graph was from the end of 2014. We should already be on our 2nd hike by time. Guess what? Nope.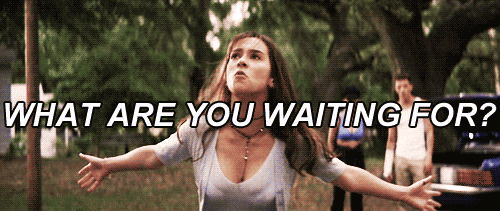 With interest rates at zero, it can ONLY go up, right?
Hmmm... I'm not too sure about that considering negative rates exists.
Jeff Gundlach has also come out and said that he believes that it is more likely that the Fed doesn't hike rates
. He's a very very very smart one, one of the few people who calls it likes it is, regardless of consensus view or risking his reputation.
I believe that the rate-hike is almost entirely S&P-dependent. Unemployment? Inflation? GDP? Who cares?
If the stock market continues to be "weak", no-hike.
If we go back up to all-time-hope/highs, then I think a hike is back in the cards.
Anyway, I think 99% of people believe that the Fed is going to hike rates this December. I don't doubt that eventually they will try to hike rates, but I wouldn't bet money that they hike rates this December. Europe is thinking of doubling down, and probably so is Japan with this weak GDP print. Is the US really going to tighten? Meh, we'll see.
I just like being a stubborn contrarian.
I hope I'm wrong though
, I rather see the Fed raise rates and "turmoil" the whole market. That would be more fun for me. The market is getting terribly boring. I can see why everyone is blogging less these days. It's mindnumbing.
Any minute now they are going to hike rates. Just wait for it.
Don't even blink, you might miss it.
Any minute now...