I'm looking at the
IREIT financial results
and I must say, I am confused. With the rights issue, all the numbers are messed up and half the results on the same page uses the forecast in the prospectus while the other half of the numbers are based on the post-rights numbers.
Revenues and income up 30%? AWW YISS!
DPU... down 20%? Wait... what?
That's why you get ridiculous looking slides like this:
Anyway, let's see how things are going in commonsense land.
NAV is 0.41 Euros, which at the 1.53 rate now brings the NAV is SGD to $0.6273. At the last price done of $0.675, premium over NAV is 7.6%.
Gearing used to be 34.8%, but it has now increased to 45.3%. Why did they list their leverage ratio as 43% and don't use total liabilities over total assets instead for their calculations, I don't know, but that's how I always define my leverage.
EPS was expected to come in at about 1c Euro, but that fell short by 10%. The currency effect is another 10% drag on DPU in SGD.
Other office commercial names are trading at steep discounts to NAV:
Capita Comm - 24% discount to NAV - 67% office
OUE C-REIT - 25% discount to NAV - 90.3% office
Keppel REIT - 32% discount to NAV - 97.6% office
Other foreign exposed REITs are also trading at huge discounts to NAV:
Saizen REIT - 30% discount to NAV (until recently)
Lippo Malls - 17% discount to NAV
Fraser H-Trust - 14% discount to NAV
Ascendas HT - 15% discount to NAV
Capita ChinaR - 15% discount to NAV
Ascott REIT - 13% discount to NAV
Fortune HKD - 37% discount to NAV
Maple GCC - 20% discount to NAV
Croesus RT - 13% discount to NAV
Religare HT - 7% premium to NAV
Ascendas IT - 35% premium to NAV
All REITs and Trusts with high foreign exposure are trading at discounts over 10% to NAV, with the notable exception of the 2 trusts in India - Religare and Ascendas.
Will discount/premium to NAV in a REIT sector or high foreign exposure translate into something similar in another REIT? I will let you think if this information is even slightly useful or totally irrelevant to IREIT. Perhaps it is not useful given that the 3 office REITs are largely in Singapore, while IREIT is in Germany. Then again, the "usual" premium of commercial office as researched by Green Street is -2%. Relevant? Maybe... You decide lor.
I remember
talking about IREIT back in March
when it was 86c, 18% premium over NAV and yielding 7.2%.
This REIT still has a few problems:
Small ($413m market cap)
Undiversified (5 buildings in 5 cities in 1 country)
FX Risk
Unexciting future prospects
Now we're at 67.5c, 7% premium over NAV and yielding 8.4%. So, can someone please tell me:
Why is IREIT so special?
I know that I talk about NAV A LOT. And I know that it bugs some people A LOT since there are quite a few people that don't agree that NAV is important. I'm not saying that other aspects of trusts are not important, but in my opinion, NAV is pretty important. It has worked out pretty well for me so far, so that's just how I roll. NAV probably affects 40% of my decision-making when it comes to trusts.
Current price is 23% discount to IPO price. Probably not so much if you took part in the rights issue I'm guessing. But even then, I'm still not interested at these prices.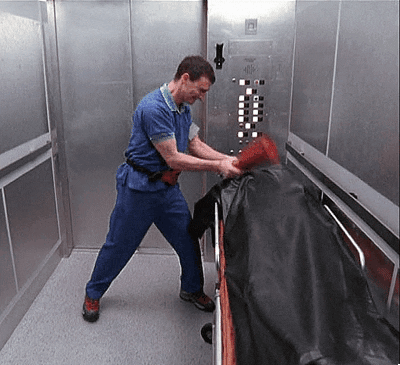 At the current exchange rate, slap on a 20% discount to NAV and call me when IREIT is trading at 50c. I guess I'm just a really greedy guy. I'm perfectly happy never owning this counter if it never goes to where I think it is valued at.