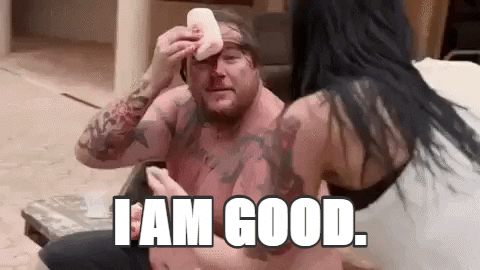 Last night I saw the oil and gas blood bath happening during the US trading hours.
WTI Oil is at $32.50 and Brent is at $33.40 now.... wtf?
Why and how oil goes lower is no matter to me. As stated before,
I have a mental problem
that makes me gravitate towards absolutely ugly ugly stuff.
Because of that, I dropped $1.8k today to shore up my collection of Kep Corp and Semb Corp.
As it stands now, these 2 counters have taken over my portfolio and make up 19.4% and 11% respectively. However, if you really look at it, I still have tons of other positions that make up 70% of my portfolio. I can still afford to chase the bottom for these 2 fellas without concentrating my portfolio too much.
Of course, that is also contingent on me adding in more capital and buying other stocks as well.
The STI is down 20% already. I have a few friends in the POSB Invest Saver plan which I recommended them a while ago panicking. I teared a little when one of the brave soldiers said, "Times like this, you shouldn't be asking if you should liquidate. You should be asking if you should double down!".
And as double down as he did, I also decided to go into the STI ETF finally as a holding for myself. (as opposed to my lazy way of having local equity exposure for
the small portfolio I run for my sister and mother
)
Shortly after my O&G names got filled, I also got filled for 100 shares of ST Engineering at $2.88 and also 400 shares of the SPDR STI ETF at $2.81.
Actually, I see lots of individual names that are languishing as well, but truth be told, I haven't really been keeping myself as close to the market as I used to. Rather than jump onto those seemingly sinking ships, I have to go back to the planning room and check what's going on and if I should ramp up more capital allocation during this lovely, lovely, lovely sale.