If I had a dollar for every view that I have on this blog, I'd have...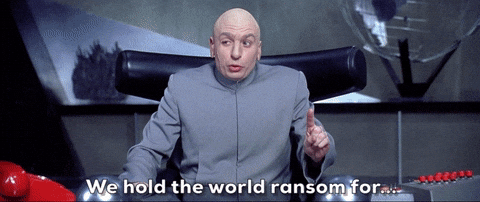 It took me 34 months to get
my first 500,000 views
.
From then, it took 16 months to get my next 500,000 views and hit the magic 1,000,000 number!
I'm pretty sure your number would be higher than this one here
It's been a really interesting journey since August 2013 and I think I've grown and learnt a lot as a financial blogger and, more importantly, as an investor.
From dabbling into unit trusts, I've grown and explored into many things like stock picking, index investing, bonds, P2P loans and yes, precious metals. I've made money in *almost* every single thing that I've done so far, but I do want to admit that the only time I lost money was when I was trying to "trade" the market, going short and using leverage during the early 2016 period. It was a painful trade, but it was not my widowmaker. I cut my losses, learnt some very important lessons about the market, and more importantly, about myself. In case anyone was wondering, those losses have since been recovered and I'm back into fat profits as far as my entire portfolio is concerned. Net worth is powering ahead very strongly, thanks to cryptos.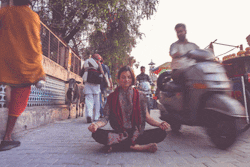 2017 has so far been a very big year of changes for me - financially. As regular readers would know,
I've abandoned all traditional investing advice
and I'm now balls deep into cryptos.
I don't want this piece to be all about cryptos, so I'll just stop right there.
I guess I'm going to lose a lot of readership now that I no longer cover the mainstream stuff anymore, but that's okay with me. If you hadn't realized by now, this blog is to fulfil my need to mentally dump what is going on in my mind so that I can organize my thoughts and move on. Do I blog for the readers? Sometimes with PSAs and interesting lobangs, but honestly, it's mostly for myself. I guess we've got a good win-win situation going on here, right?
As of now, my plan is to continue my main focus on cryptos, and of course to blog about other interesting stuff, especially local finance stuff (non-stocks related). I'll throw in all my cheapskate travelling too if I happen to do those kind of things (ala
Korea 2017
). Even if you guys don't enjoy reading it, I enjoy showing off how you don't need to spend a bomb to have an awesome holiday. It's not that I can't afford an expensive holiday. It's that I don't enjoy having such travel experiences. I also think it's important that people in my generation know that you don't need to blow 2-3k to have a nice holiday.
Anyway, I want to thank all of you readers out there for dropping by and reading my stuff. I know that MOST of you don't comment, which is fine. Just knowing that there are views coming from real people visiting and digesting my nonsense is a nice motivational boost for me to keep on blogging.
So what's my next milestone? I guess it'll be 2 million. 2 million what? Well, lets see which comes first - if my blog hits 2,000,000 views or if my portfolio hits $2,000,000, ahahaha!
May I never get bored of blogging and may you always enjoy reading the crap I post!