2017 in Retrospect
I think 2017 is one of the most important and eventful years of my entire life. It's the year that I re-discovered crypto.
I did the first half of the year as usual. Not interesting at all. Bought stocks, sold stocks, boring shit.
It was only when I stumbled back into the crypto world and fell down the rabbit hole did things start going crazy. I restarted the engines and blew off the dust from my Coinbase account opened in 2015 and I got down into the dirty gambling and speculative world of crypto. Or so I thought.
After devouring every shred of information that is not technically beyond my level over straight 4am nights for 2 months, I realized that this crypto stuff isn't blind luck. There is an art and methods behind it.
I don't care about convincing people that crypto isn't luck anymore.
Do I get any money if I manage to convince readers about crypto and they start and earn lots of money? No. So screw it. Let the the skeptics watch from the sidelines and burn with jealousy.
I sold almost all my traditional investments and I went all-in crypto.
I think most of you have been watching this show like watching Final Destination, just waiting for the part where I die. But I have not died yet. Worse still,
I made disgusting profits.
Yes, even I can admit that it is absolutely disgusting. It's ridiculous. It's criminal. But it's all mine.
The amount of money I have made is such a stupid number it doesn't even make sense. It's so retarded that I'm thinking that I should just screw this crypto shit, take my profits and walk away from this casino with 6 digit profits in my pockets.
But then again, everything I've learnt so far is telling me that
it isn't a casino.
It's like saying that all of the investment legends that we know of are just REALLY LUCKY and they have a very LUCKY RITUAL.
I believe that there are smart ways to crypto, and there are dumb ways to crypto. I try to share what works for me in finding the good and avoiding the bad. Honestly, this isn't too disimilar from traditional investing.
I only look like a genius now because the real smart people haven't joined the game yet
, because they are convinced it's a ponzi fraud tulip bubble. Once the smart people get disenchanted from the shallow bullshit that the mainstream media spins about crypto, then it's game over for me.
With my ridiculous crypto portfolio, I've decided to let both my capital and profits ride as we enter into 2018.
Health-wise, I feel a lot better. Diet-wise, I think I eat damn clean. I will find out if what I think and feel is actually reality at my next health check-up.
The rest of my life is going on great. Only problem is finding more time in my life. The things that I love and the things I need to do takes up 110% of my life right now. I have cut away all excess activities in my life. I don't know much much longer I can take living with so little recreation in my life, but I guess opportunities like this don't last forever. It's better than I bite the bullet and take some hits to my life now, but reap the fruits of my sacrifices many times over once the dust has finally settled.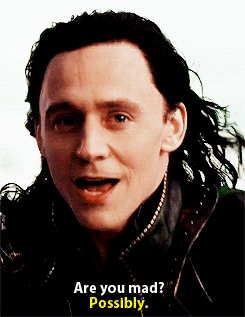 2018 Looking Ahead
I enter 2018 with plenty of excitement. You have no idea.
I have also decided to sell off the rest of my stocks. It's no longer worth my time to look at stocks anymore. I will obviously be funneling those profits and capital into crypto. Why?
In crypto world, the herd is coming. They just smashed through the front door and told everyone that they are here. That was exactly what
the XRP pump
was all about. Noobs announcing that they are here, and they want to crypto.
Right now, I am almost certain that I'm going to have a really big and fat portfolio by the end of 2018. Oh shit, did I just jinx myself? Naw, look at the queues at every single fiat-crypto exchange checkpoint / chokepoint right now. The noobs are spawning right into me.
When (not if) I cross the a certain mental mark that I have in my head, my plan is to slowly start taking some profits to reduce my capital.
When my capital drops to zero, then I get a "free" portfolio, right? I know that's how a lot of people like to look at their investment these days. Make good gains and sell until the capital is recovered and let the remainder just ride as "free profits" anyway.
It's a damn fallacy and you all should know that
, but I concede to the psychological benefits that it brings. However I'm mainly doing it so that I can force myself to build up dry powder when (not if) the next crash comes. That added psychological boost is just a bonus. Saying that you can't care less about a massive portfolio because "it's all profits" is a huge trump card to be able to play. I'll be aiming to add that card into my deck for 2018's playbook.
2018 is going to be the year of crypto FOMO. Many people are going to jump on the train. Hedge funds will reverse their stances and expand their mandate. Gurus will retract previous statements and say they misunderstood. Banks will not view it as some scam asset. Analysts will actually start covering crypto on both fundamental and technical analysis. Investment products will be in the pipelines. Bloggers will suddenly now have a crypto allocation. Lots of bullshit courses by self-proclaimed gurus will emerge. The retail herd will be freaking pestering me every single post with "hi is this cypto good" and "is it too late to buy this crypto". By the end of 2018, would crypto finally be taken seriously? I actually can imagine it so, though I think I'm being optimistic and perhaps it will still be a niche thing in 2018.
Crypto has overtaken my life right now, and for good reason. If I play my cards right, 2018 will be the year that I hit that 7 digit networth at the young age of 29. Just how ridiculous does that sound? Very. How likely is that to happen? Also very.
I'll continue my crypto hustle. I plan to pursue more linguistic achievements as perhaps the only recreational activity of 2018 that I will be enjoying. I plan to stop my late night crypto matrix plug-ins and get more sleep. I plan to try and eat healthier and get back to my exercise routine. Crypto hasn't been too kind for my health and I don't wish to sacrifice much more of my youth, energy and health if it doesn't bring about any other benefits. My devil's trade for 2017 has already been done and I don't wish to make the same trade in 2018.
2018 is going to be a fantastic year for me. I'm so excited about it, I hope you are too!
COME ON CRYPO NOOBS, PUMP ME, MY PORTFOLIO IS READY!