I really have to post this. The amount of stupid rolling into cryptos is just frightening. You aren't scared to lose money? I don't know why I'm so concerned about random internet strangers losing money. Maybe deep down inside behind my sarcastic facade, I'm actually a nice guy? Who knows.
But come on now you retards, you can do better than this. This is the same thing even for stocks.
When you evaluate something, what's more important, market cap or unit price?
Just as a refresher, Market Cap = Unit Price X Total Units
Yes, it's a very complicated formula. I hope you passed Primary 2, or else you might not do well in crypto. Here in crypto, we set the bar
really high
, I know.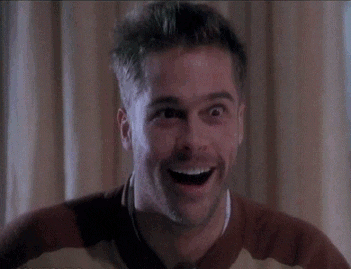 If you read
my previous post
, you'd notice a VERY important chart. Yes, I also post important graphics, not just gifs to mock people. For the people reading just this article, I have attached the chart for your lazy viewing pleasure.
What does this mean? This means that everyone is buying into the "CHEAP" crypto - cheap being that the unit price / face value of the crypto is less than $1.
Why would anyone do this? Here is my best guess: Which is sad because a lot of people are going to lose money when other people realize that their crypto isn't exactly that "cheap" anymore. Here is an
interesting tweet from Boxmining
about what the price of certain crypto would look like if we adjusted their supply to Bitcoin's supply. Are you ready?
Yes, if Ripple has the same total supply as Bitcoin, 1 XRP would be more expensive than Bitcoin and would be valued at $18,953 (as of 4th Jan), not $3. The reason why 1 XRP is $3 is because there is 38,21312312,312,312,312,312,24124,32 in existence (
slight
exaggeration).
Price is absolutely irrelevant if you know nothing about the circulating / total supply.
Of course, circulating and total supply in crypto is a known number. This is crypto after all. But I am sure that along with market cap, it is an extremely overlooked piece of information by new "investors".
So now, look at your portfolio. How many of them do you really understand what it does and why it is valued so? Did you pick crypto based on what it does, or what was its price? Don't go google what your crypto does and now tell me you're in it for the tech after the fact that you bought it because it's cheap. I know plenty of you guys sort based on unit price and buy based on that. Do you have a lot of crypto in your portfolio that you bought because "they are cheap"? I have a special shirt for you. Don't get me wrong. I am not saying to avoid crypto less than $1. I'm just saying that if you're buying crypto less than $1 purely because it's less than $1,
then you are retarded
. Oh my, so explicit and confrontational? Well, you are. Just saying.
Less than 10% of my holdings are in crypto with a face value of less than $1. And they are truly in crypto that I feel are "cheap", with market caps below $50m. Yes, I do take risks in some shitcoins, but guess what? My ROI on them are over 200% since my entry and I'm still very comfortable holding onto them because of fundamental reasons.
I wish many of you the best of luck, but you know what? I already
KNOW
that a lot of you are going to get rekt and then call crypto a scam and fraud after you lose a lot of money. It's sad, but that is what will happen.
See you guys at the crypto front lines. I hope for your sake that you're fighting on the right side, or else be prepared to get steam rolled by me.