As many know, I have a mental issue that makes me want to buy stocks that are going down... say what?
Yes, it's true. It's been hard coping with this. I don't tell this to many friends and family about this because I know they will counsel me. I only have the safety of being anonymous on the internet that I can have the courage to say this.
The stock market is Singapore is being bad, and I like bad. Give me bad.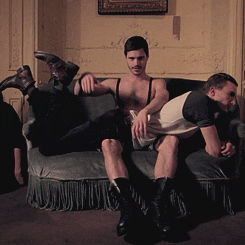 Here are a list of several stocks with butt ugly charts that I am considering dipping my toes into. In no specific order of ugliness:
Accordia
ARA Asset Management
Asian Pay TV
Aspial
BBR
Cache Log Trust
CapitaCom Trust
CapitaMall Trust
CDL HTrust
CSE Global
Far East HTrust
Food Empire
GK Goh
HPH
HupSteel
Keppel REIT
KingsmEn Creative
PanUnited
Rickmers
Sabana REIT
Sim Lian
Valuemax
Wee Hur
Wheelock