Bitcoin went down 20% just this weekend.
Ethereum went down 35% during the same time too.
I hope you managed to bunker down and dodge the massive shit storm in the crypto markets that happened over the weekend.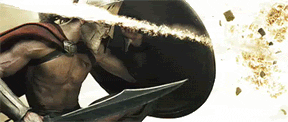 Well, you really can't say that I didn't warn you, right?
I mean,
I even had a full length blog post with Hyuna bouncing around singing "Bubble Pop"
. If that wasn't enough, frankly, nothing would be.
aiguuu, y u no listen to oppa GMGH~?
Bitcoin went down a whooping 40% from its high.
Ethereum, the new kid on the block, went down a massive 70%.
The entire crypto market is now at a more sane 60b instead of the 110b that it was at. This pretty much means that almost everything has had it's value cut by about half. (Didn't I say "60b" just a few days ago? Damn son, that's some good levels I've got targetted.)
I hope anyone heavily gambling on cryptos on margin was wearing pampers when they saw it crashing over the weekend. Cos they would've definitely shit their pants. Leverage with cryptos is a very, very bad idea. (
pro tip #4
)
That said, my crypto portfolio has finally turned negative. *booooooooooooo*
However, you know what they say about blood on the streets right?
Buy when there's blood on the streets, even when some of that blood is yours.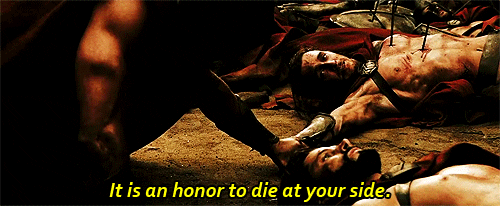 Personally, I don't invest in cryptocurrencies to flip them for a quick buck. I know many people do, and that has been a very, very profitable strategy.... until the last month.
I'm invested because I believe that cryptos are going to be a large part of the future, whether or not you care about the economics of it. Just the technological possibilities it opens and businesses that it disrupts is good reason enough. Add the fact that they can and are be used as an alternative currency, untainted by profit-hungry banks (can't blame them, but can't say that I like them either), shitty governments and stupid central banks and you've got 2 birds with 1 stone.
I honestly wouldn't be able to tell you if cryptos will be bottoming in the next month or so and if we take off from there (which we very well could, once we shake out all those weak hands), but alas what I hope for has nothing to do with the outcome in reality.
If cryptos drop another 50% from here, you can be rest assured that I will be buying even MORE.
For those who have reached maximum allocation, all I can say is to make sure that you aren't holding some shitcoin. As long as you've got something somewhat decent, once the killings are done and the recovery starts to happen, your coins would be the ones taking part in the recovery, not staying at zero valuation.
If you guys are here, you should know that huge market sell offs are a time to be buying, not selling. As a gentle reminder, the ONLY way to make money is to buy low and sell high.

Stay safe guys, it's crazy out there.