I would not say that I am an expert in cryptos. I'm probably better than average though. I only started seriously doing cryptos in the 2nd half of 2017, but I have since read and studied a lot about cryptos, so much so that
I sold everything I had and went all in
.
However, as many of you know, not all coins are created equally.
In this post, I would like to share with you
my personal list
of cryptos that I avoid.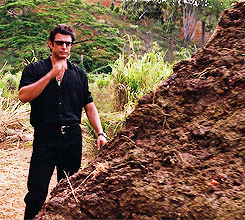 Why am I sharing this? I see a lot of noobs rushing in to the space and I really wish that they wouldn't lose all their money buying shitcoins. Anyway, here we go, starting from the largest caps as listed on CMC today.

Bitcoin Cash - Absolutely retarded way of scaling. Fake Bitcoin.
Ripple - Private blockchain with no user use cases. Pre-mined with a bajillian coin supply.
IOTA - "Tangle" technology that is untested, unproven, user unfriendly and no user use cases.
DASH - Pre-mined Masternode coin. Probably the most unfairly distributed currency-type crypto that exists.
Bitcoin Gold - GPU-mining based fake Bitcoin
Stellar - A cheaper version of Ripple. A gajillion coin supply.
EOS - It doesn't even exist.
Ethereum Classic - "Code is law" nerd chain. Fake Ethereum.
Bitconnect - Obvious ponzi
Tether - Obvious ponzi
Veritaseum - Obvious scamcoin
Anyway, this is just a list of coins that I personally avoid. You can buy them or "invest" in them if you want, but I ain't touching any of these shitcoins with a ten foot pole.

The sad part about that whole list above is that they are all probably going to go higher. Do not take higher price to equal legitimacy. Metrics like transactions, new addresses and development are better indicators in my opinion.
A lot of the new kids are flocking into Ripple because "it is backed by banks" and into IOTA because "the Tangle is the evolution of blockchain". Also because it is "cheap" with its low face value per coin. Lol. I wish these people the best of luck in their crypto adventures, because they are going to need it.

When the shit finally hits the fan (and yes, it will), a lot of the crap coins are going to tank hard. When everything is going up, why do you even need to care about what you own? But when it starts going down, people start to panic, and guess what? The owners of those coins are going to find plenty of reasons to panic.

Don't get me wrong, you CAN make money with these shitcoins. But I have personal issues with them on technical and/or ideological level that I would not even want to own any of the crypto above.

Good luck, stay safe. The next crash ought to be a bloody one.